Like Beacon and Dia, the Storm King Art Center was a place we had been talking about going to for a long time. Last weekend we finally made it. But before we got there, we made a couple of stops.
Dottie Audrey's Bakery Kitchen
First as per our usual routine was food. Namely, lunch at this cute place in Tuxedo Park. I was so tempted by the cookies, but stuck with the Huschwaring Breakfast, two eggs over a casserole of sausage, kale, potatoes, and cream cheese. What's huschwaring? Husch seems to mean "shoo" in German, but I don't know what waring is. Whatever it means, it was delicious.
Walkway over the Hudson
Next was this converted railway bridge.
Also known as the Poughkeepsie Bridge, it spans the Hudson River between Poughkeepsie and Highland. It was built as a railroad bridge back in 1889 and taken out of commission in 1974 after a fire. In 2009 it reopened as a pedestrian walkway.
Walking on it was lovely when there was a breeze. Otherwise it was pretty hot. Signs warned dog owners that the concrete could burn poor Fido's paws, but the dogs we saw looked pretty happy.
Bad Seed Cider Company
What better way to cool off than at a cidery? We got two tasting flights for a total of eight ciders between the five of us.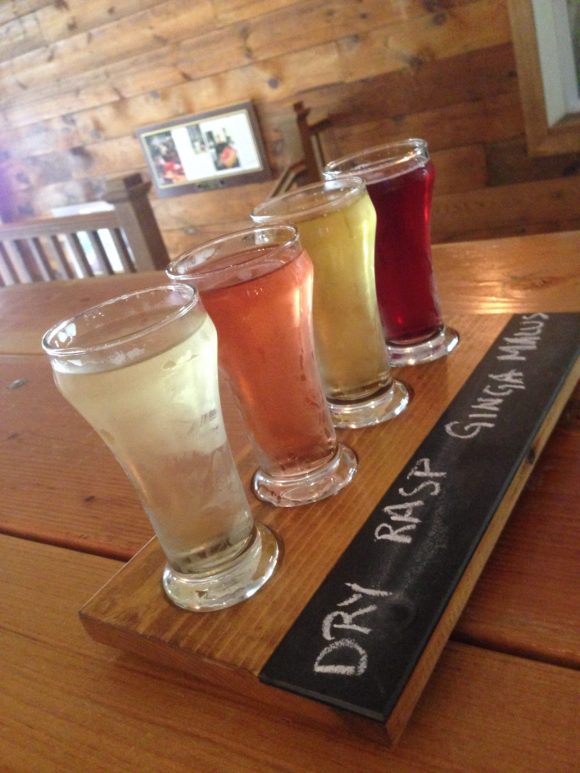 We picked non-hoppy ones so to me they were all yummy. The only one that was a little hard to drink was the sour one, which was very sour. At first I thought the raspberry one was too sweet, but it started to grow on me. I also really liked the ginger, Up North, lager, and bourbon.
We also did a blind taste test. None of us could guess the right one, except for Aki's fiance.
Storm King
Finally, Storm King! I'd heard of it from Aki long ago, and recently saw it on the latest season of Master of None, which made it look so incredibly gorgeous.
My photos were just meh, but I was able to snap a few of the sculptures, like Zhang Huan's Three-Legged Buddha —
— Alexander Calder's The Arch —
Alexander Liberman's The Iliad —
— and a few of Mark di Suvero's works:
I also enjoyed the sunlight through the trees —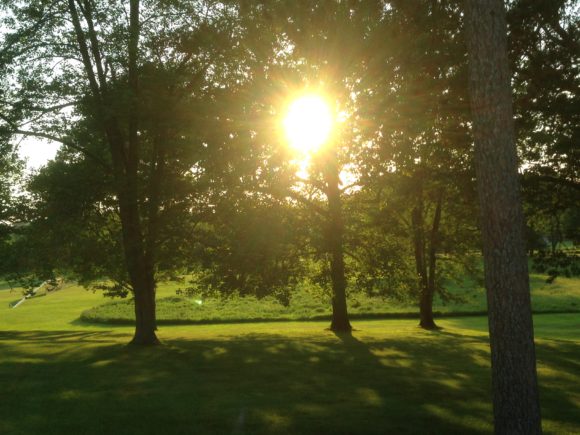 — and the clouds after a brief yet crazy rainstorm.
We didn't get to see the entire place (it's enormous) but we saw quite a lot.
Kimchi Mama
We had stayed at Storm King almost until closing so by the time we got to this Korean takeout place in New Jersey, I was STARVING. I probably could have gotten one of the "Cupbobs" with dumplings for an extra $1, but instead I had the marinated beef bowl. It was good. It had tons of veggies and the beef was tasty, but it was a bit overpriced at $12.
Want to read about even more of NYC adventures (for some reason)? Check them all out.
[Flickr photo: "On the Walkway Over the Hudson" by slgckgc, CC BY 2.0]